Southern Laser Dentistry is pleased to offer the best biocompatible, holistic options for our patients. We offer holistic options in all of our procedures. All operatory procedures include ozone. Please scroll down to see what we offer.
If you have any questions about holistic dentistry or just want to learn more and book an appointment, please contact us at the office. 864-288-8388 or fill out this form!
Sign Up Below for a

FREE

Phone Consultation
Why all-ceramic material? The answer is easy: Tooth restorations made of all-ceramics do not contain metal. Therefore, light can shine through them as it does through natural teeth. All-ceramic materials stand out for their
Highly esthetic and natural appearance
Long-lasting quality
Variety of colors
Compatibility with the human body
Tooth fillings If a tooth is only partially damaged due to e.g. caries, a filling or so-called inlay is usually sufficient to fix it. An all ceramic inlay is a resistant ceramic filling which is used for smaller defects or decay. Dark fillings made of amalgam are a thing of the past. All-ceramic inlays cannot be distinguished from the natural tooth structure
Ozone can also be used to treat periodontal (gum and tooth-supporting bone) disease. It is particularly effective at reaching and killing bacteria that live deep below the gum line causing inflammation and destruction.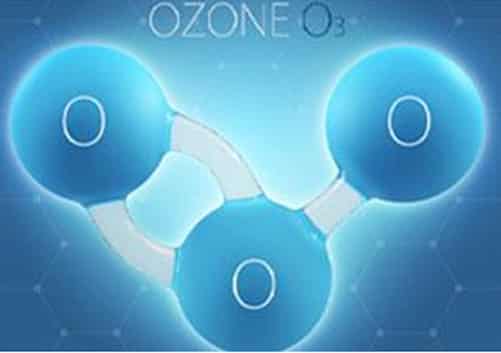 Fluoride Free Cleanings with Ozone substitution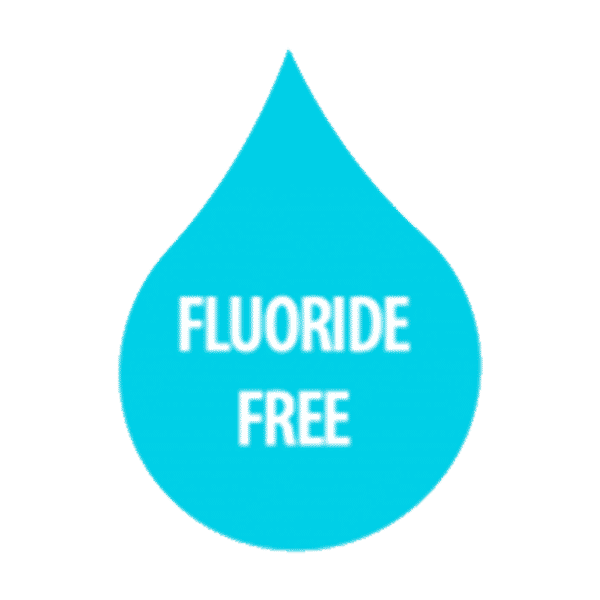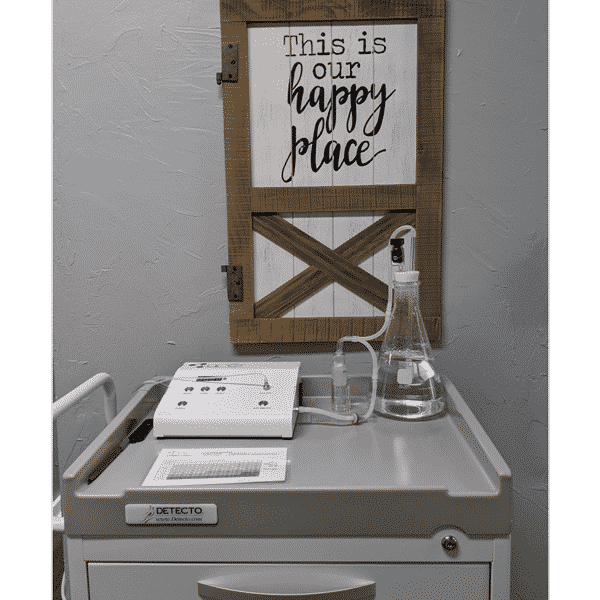 Low Radiation Xray machines
Laser Restorations- NO numbing or drilling for fillings.
Zirconia crowns- IN HOUSE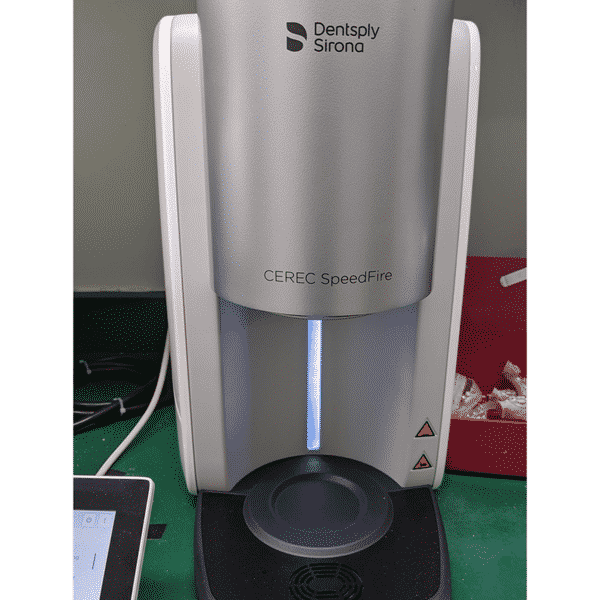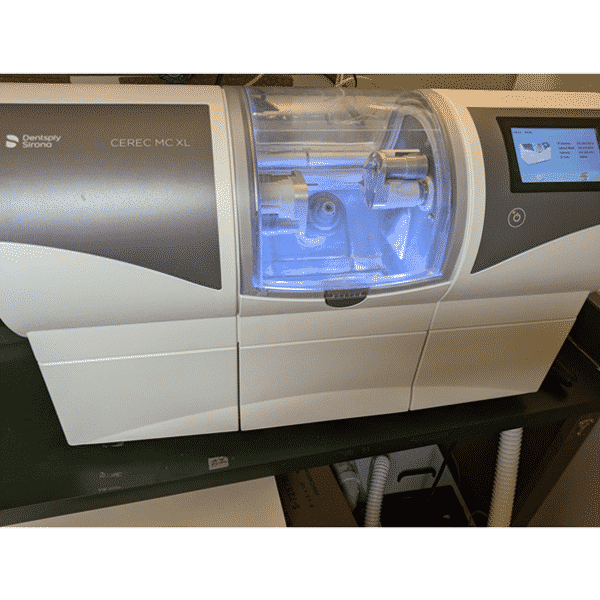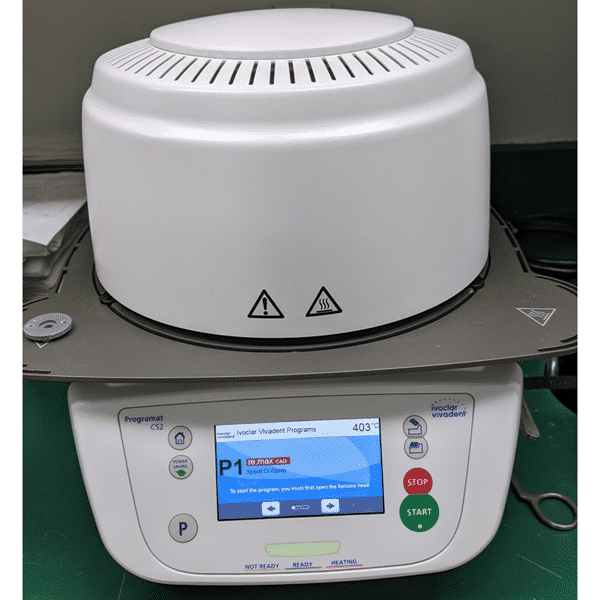 Biocompatible Filling Materials
The worldwide first purely ceramic-based restorative material Pure Silicate Technology, i.e., fillers and resin matrix-based purely on the silicon oxide contains no classic monomers
Thanks to the most innovative ORMOCER technology by far the lowest polymerization shrinkage (1.25 % by volume) and particularly low level of shrinkage stress in comparison to all conventional restorative composites inert, so excellent biocompatible and extremely resistant to discoloration.
Completely universal – meeting highest demands in anterior and posterior regions perfect coordination of translucence with opacity for natural results.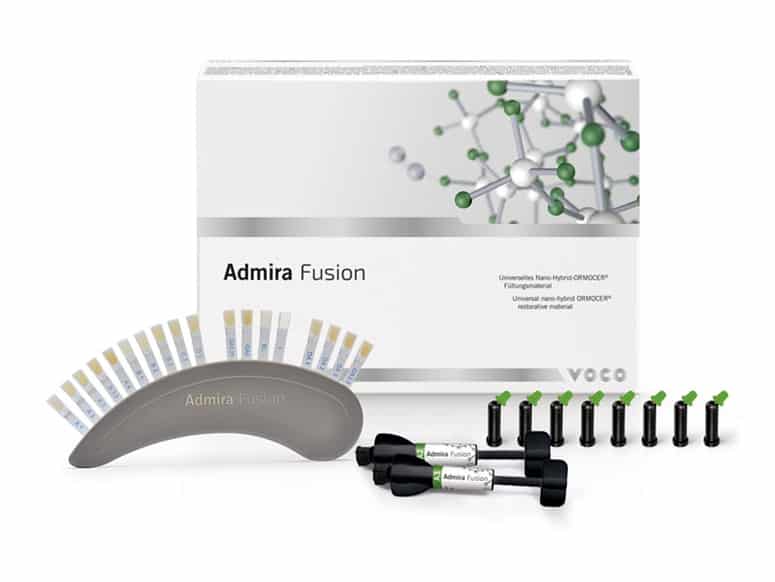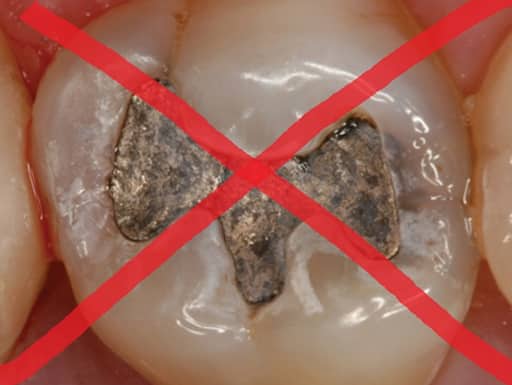 The optimal selection of shades enables highly flexible working using either the single or multiple shade system
Excellent handling, simple high-luster polishing procedure coupled with high surface hardness guarantee first-class long-term results
Overview
DRY MOUTH: Offers relief. Hydrates and moisturizes.*
GREAT FOR DAILY USE: Promotes oral health and healthy gums/teeth.*
MICROBIOTIC THERAPY: Reduces bacteria that cause tooth decay & periodontal disease. Recommended by THE DENTAL ADVISOR.*
PROMOTES HEALING: Combined use of the VEGA Oral Care Gel and Rinse offers many additional benefits.*
NATURAL: non-staining, organic ingredients, sugar-free, non-toxic.*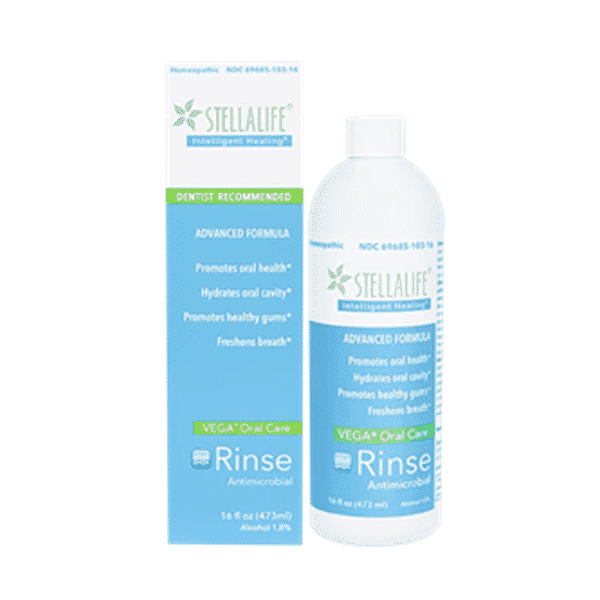 StellaLife VEGA Oral Rinse is a natural, antimicrobial product that has been formulated to hydrate the oral cavity, promote healthy gums, maintain oral health, and freshen breath. The patent-pending rinse supports healthy healing following oral surgery and periodontal treatment. It is recommended as part of daily oral hygiene due to antimicrobial properties used to kill bacteria that cause tooth decay and periodontal disease.
"Two StellaLife products were recently evaluated by the DENTAL ADVISOR. Both products rated very highly, with StellaLife VEGA Oral Gel really shining for several aspects. Due to its unique properties, the product was awarded Editors' Choice, the highest distinction given by the DENTAL ADVISOR." - - The Dental Advisor
Uses Temporarily:
PAIN SWELLING RELIEF: Dry socket, canker sore, mouth ulcers, dry mouth, cold & denture sores, braces/Invisalign, mucositis, Lichen Planus.*
PROMOTES HEALING: Reduce or eliminate the need for opioids and steroids after dental surgery or procedure (StellaLife Gel & Rinse).*
EDITORS' CHOICE AWARD: highest distinction given by The Dental Advisor (96% clinical rating, 5 stars). Dentist recommended.*
NATURAL: non-staining, organic ingredients, sugar-free, non-toxic.*
StellaLife® VEGA® Care Gel is a revolutionary new technology that has been clinically proven to accelerate healing, relieve pain, and reduce swelling in dental patients' after both surgical and nonsurgical procedures. Doctors have found it effective in the management of dry sockets, aphthous ulcers (canker sores), mucositis, cold sores, dry mouth, sores associated with dentures, and following dental surgical and nonsurgical procedures. Professional strength.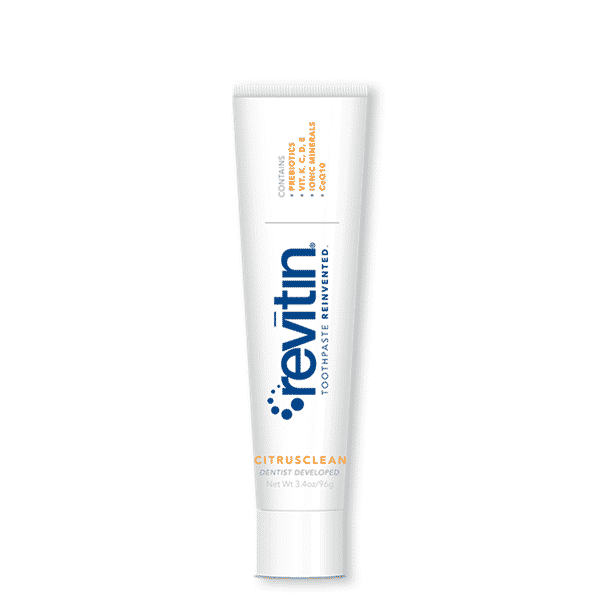 Dr. K recommends this fluoride-free toothpaste for children. Revitin has a nice citrus flavor. Dr. K approves it so much that he uses it with his own children.
NATURAL TOOTHPASTE NUTRIENTS: Revitin® toothpaste, with NuPath® Bioactives, contains a replenishing, patented formulation of natural ingredients. This gives Revitin® the exclusive, proprietary use of a restorative formula in its oral care products; which includes Vitamin C, Vitamin D3, Vitamin E, Vitamin K2, Cranberry Extract, and CoQ-10.
PREBIOTIC FORMULATION: Revitin® toothpaste is the first and only prebiotic formulation that successfully balances the oral microbiome to its naturally healthy state. The oral microbiome is essential for our overall health and well-being. Revitin® toothpaste supports enamel strength, fresh breath, immune function, as well as digestion.
CHEMICAL-FREE TOOTHPASTE: Conventional approaches to cleaning and disinfecting the mouth disrupt the good bacteria that we need to stay healthy. Revitin® supports a healthy microbiome and is the chemical-free alternative that contains no fluoride, SLS, SLES, parabens, alcohol, artificial colors, dyes, and is safe to swallow!

The KöR Whitening System works by restoring your teeth' youthful ability to absorb oxygen. The oxygen from the whitening gel is absorbed deeply into the tooth, dissolving and removing stain molecules.
Whitening products have been clinically studied for more than three decades and safely used on millions of patients without harm to teeth or gums. KöR Whitening is considered entirely safe.
KöR Whitening gels are hydrogen peroxide-based with no chemical stabilizers.
Our bodies produce 100 times more hydrogen peroxide than you would place in a bleaching tray so using hydrogen peroxide for teeth whitening is a safe method. Should whitening gel escape the trays, the catalase which is an enzyme we produce, will destroy the perhydroxyl and hydroxyl radicals that peroxide breaks into.
The KöR Complete whitening gel is potassium oxalate which is a natural substance found in fruits and vegetables.
Tooth & Gums Tonic is a Truly Natural® professional strength,
alcohol-free oral rinse formulated to reduce oral bacteria.
A powerful alternative to chlorhexidine
Meets the growing demand for natural products
A versatile rinse with multiple clinical applications
Indicated for short and long term soft tissue maintenance
Ideal for:
Periodontal care
Controlling gum inflammation and bleeding
Laser gum surgery (LANAP®) and implants
Restorative and cosmetic procedures
Dry mouth and mouth sores
Chronic halitosis
Truly Natural® Toothpaste. Seriously effective gum care.
Tooth & Gums Essentials is a complete all-natural SLS-free toothpaste with essential
oils and xylitol. Formulated for daily brushing to achieve and maintain healthy gums and
teeth.
Reduces harmful bacteria and inflammation
Controls bleeding gums
All the benefits of xylitol for healthy teeth
No artificial ingredients or harmful foaming agents
Professional strength formula
Available for office distribution. Not in retail stores
Improved formula replaces Tooth & Gums Paste